Kansas CASA Association Staff
Kansas CASA Association staff provide an array of services to local programs.
State Director

Caitlyn Eakin, BBA

Eakin has been with CASA since May 2015.
Eakin has been the Executive Director for Central Kansas CASA in Great Bend
KS for the last 6 years. During her time at Central Kansas Eakin was able to double the
number of CASA Volunteers and tripled the number of children served, while also
growing recognition of the CASA program in the community and court room.

"I want to see CASA grow," said Eakin. "CASA is everywhere.
I see the growth CASA has in other states and I want to bring that to Kansas.
I also know the struggles that the local programs have and the things I learned
through longevity. I want to provide more support to local directors."
Kansas CASA Association Board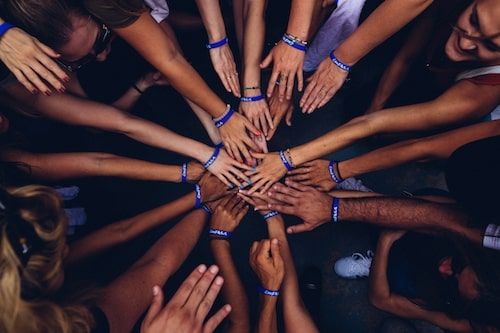 The Kansas CASA Association, seeks passionate, strategic, and visionary members to serve on its board of directors .  Kansas CASA  Board members serve as stewards of KCA's mission, create new and innovative strategies for growth, elevate the profile and presence of KCA in the state, promote active participation and growth of the membership and donor base, and ensure overall benefit to KCA and its membership.
The purpose of a Kansas CASA board member is to  determine policies, procedures and regulations for the conduct of the agency, to raise funds to finance the organization and its programs, and to monitor organizational performance.
The Kansas CASA Association has a Nominating Committee that recruits, vets, and onboards potential KCA Board Members. If you are interested in serving on the Kansas CASA Association Board of director please email, statedirector@kansascasa.org. 
Sandra Bradley, President-Elect

CASA of Sedgwick County
Wichita, KS

Kris Wilshusen, Secretary

Sara Rust-Martin Past-President

Natalie Haag

Capitol Federal
Topeka, KS

Darren Hamilton

Netsmart
Overland Park, KS

Lisa Oathout-Marshall

Blue Cross Blue Shield of Kansas
Topeka, KS

Paula Van Norden

Accountant (retired)
Wichita, KS

Honorable Nancy Parrish

District Court Judge
Topeka, KS

Todd Thornburg

Kansas Department of Labor
Topeka, KS