Kansas CASA Association Staff
Kansas CASA Association staff provide an array of services to local programs.
State Director

Caitlyn Eakin, BBA

Eakin has been with CASA since May 2015.
Eakin has been the Executive Director for Central Kansas CASA in Great Bend
KS for the last 6 years. During her time at Central Kansas Eakin was able to double the
number of CASA Volunteers and tripled the number of children served, while also
growing recognition of the CASA program in the community and court room.

"I want to see CASA grow," said Eakin. "CASA is everywhere.
I see the growth CASA has in other states and I want to bring that to Kansas.
I also know the struggles that the local programs have and the things I learned
through longevity. I want to provide more support to local directors."

_______________________________________________________________________________

State Training Coordinator

Kristin Hines, MBA

Kristin Hines has worked as the Executive Director of CASA-Children Worth Saving, Inc. since December 2006. Kristin strategically grew agency capacity through a commitment to integrity and building relationships. The program has flourished under her leadership. Kristin is proud of her participation on the Kansas Governor's Grants Program Implementation Plan Committee for federal victims' service grants through 2020 and 2021.

Kristin believes CASA volunteers play a vital role in helping children achieve safe, permanent, and loving homes. Her personal goal as the new Kansas CASA Training Coordinator is to encourage and support local programs as they grow and strengthen their direct service capacity.

Kristin graduated from Northwestern Oklahoma State University in 2005 with a bachelor's in Business Administration and Fort Hays State University with a Masters in Business Administration (MBA), emphasis in Human Resources Management, in 2016. As part of her MBA, Kristin completed national testing and scored in the top 10% on national MBA competency skills. Kristin is skilled at analyzing and building nonprofits using successful business strategies. She is an advocate for how the "3rd Sector' builds resilient and innovative communities.

In her spare time, Kristin enjoys reading books, baking, and spending time with her husband and children.

_______________________________________________________________________________
Kansas CASA Association Board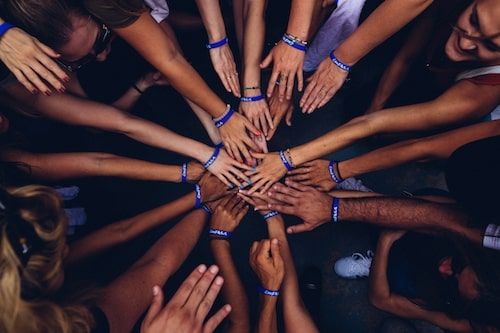 The Kansas CASA Association, seeks passionate, strategic, and visionary members to serve on its board of directors .  Kansas CASA  Board members serve as stewards of KCA's mission, create new and innovative strategies for growth, elevate the profile and presence of KCA in the state, promote active participation and growth of the membership and donor base, and ensure overall benefit to KCA and its membership.
The purpose of a Kansas CASA board member is to  determine policies, procedures and regulations for the conduct of the agency, to raise funds to finance the organization and its programs, and to monitor organizational performance.
The Kansas CASA Association has a Nominating Committee that recruits, vets, and onboards potential KCA Board Members. If you are interested in serving on the Kansas CASA Association Board of director please email, statedirector@kansascasa.org. 
Todd Thornburg, President

Kansas Department of Labor
Topeka, KS

Charles Claar, President Elect and Treasurer

CPA (Retired)
Manhattan, KS

Kris Wilshusen, Secretary

Natalie Haag

Capitol Federal
Topeka, KS

Paula Van Norden

Accountant (retired)
Wichita, KS

Honorable Nancy Parrish

District Court Judge
Topeka, KS

Tory Marie Blew

Kansas State Representative
Human Resources, Pryor Automatic
Great Bend, KS

Janette Meis

Communication Specialist
VIP Ambassador Advisor
Fort Hays State University
Hays, KS

Janet Jacobs

Tri County CASA Executive Director
El Dorado, KS