New State Training Coordinator Announced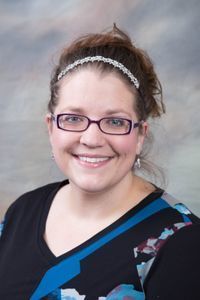 The Kansas CASA Association is excited to announce the promotion of Kristin Hines to the state association as the State Training Coordinator. KCA is confident that Kristin's extensive intellect, experience, and passion for CASA will be significant to the success of our local CASA programs around the state. The State Training Coordinator is responsible for preparing, educating, and assisting Kansas CASA programs to be in compliance with local, state, and national standards. Kristin will be joining KCA in August of 2021.
Kristin Hines has worked as the Executive Director of CASA-Children Worth Saving, Inc. since December 2006. Kristin strategically grew agency capacity through a commitment to integrity and building relationships. The program has flourished under her leadership. Kristin is proud of her participation on the Kansas Governor's Grants Program Implementation Plan Committee for federal victims' service grants through 2020 and 2021.
Kristin believes CASA volunteers play a vital role in helping children achieve safe, permanent, and loving homes. Her personal goal as the new Kansas CASA Training Coordinator is to encourage and support local programs as they grow and strengthen their direct service capacity.
Kristin graduated from Northwestern Oklahoma State University in 2005 with a bachelor's in Business Administration and Fort Hays State University with a Masters in Business Administration (MBA), emphasis in Human Resources Management, in 2016.  As part of her MBA, Kristin completed national testing and scored in the top 10% on national MBA competency skills. Kristin is skilled at analyzing and building nonprofits using successful business strategies. She is an advocate for how the "3rd Sector' builds resilient and innovative communities.
In her spare time, Kristin enjoys reading books, baking, and spending time with her husband and children.